It took Hungry Monkey's founder, Cindy Kienzle, 25 years to start her baking company. Almost everything good in her life came late – she married her husband,Tom, at 47, had a baby days before her 49th birthday and started Hungry Monkey two years later on her daughter Lily's 2nd birthday!
She created a chocolate chip banana bread recipe that friends, family and co-workers loved. Everyone always told her she should sell it, but since she had a secure marketing career, she continued to share it with friends, co-workers & family. Fate intervened when Cindy lost her job and was looking to find something with more flexibility to take Lily to all of her therapies. The Hungry Monkey Baking Company started in 2010, almost by accident…a friend encouraged her to bake her signature chocolate chip banana bread for a local two-day charity event benefiting children with learning disabilities. Since Lily had some early challenges, it seemed like a perfect fit. Her chocolate chip banana bread sold out both days. Soon people were calling, asking if they could stop by to pick up a loaf or two from her home. People needed their "fix," and a month later, The Hungry Monkey Baking Company®, LLC was born!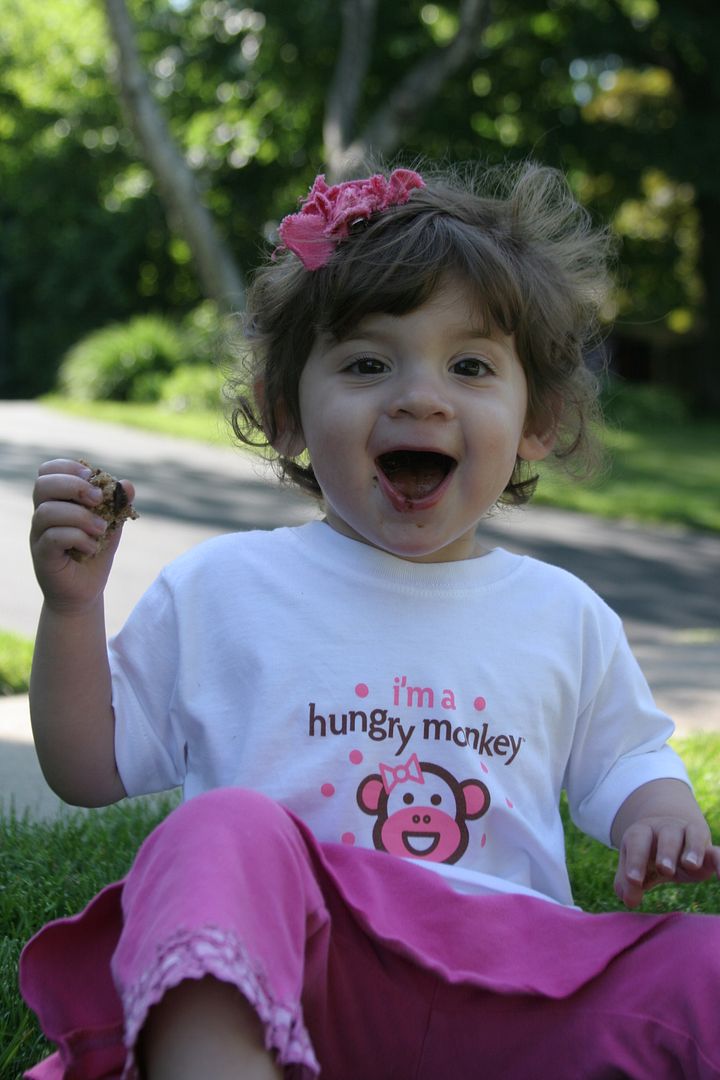 Lily Kienzle
Hungry Monkey's namesake
A month later, Cindy rented a commercial kitchen and started in two farmers markets, selling out weekly. Kids, moms and dads, along with local press, continued to spread the word. In the early days, friends, family – and even customers – would come to help her wrap, box…and even deliver product to stores.
The cakes/breads and brownies became an instant hit; three months later a Chicago suburban boutique grocery chain, Sunset Foods, asked to carry her cakes in all of their stores. Within four months, ABC 7's James Beard Award-winning food reporter, The Hungry Hound (Steve Dolinksy), featured Hungry Monkey on their weekly news segment. Hungry Monkey is now sold in grocery stores with home delivery available through Fresh Picks in Illinois & Wisconsin. The Hungry Monkey Baking Company also cater for corporate gifting nationally and online sales through TalkShopLive.
"It's been a very fun and challenging ride, and I've learned to believe in myself again. What I've learned most is that, like Dorothy in The Wizard of Oz, I always had the power to live my dream (with a little help from many fairy God Mothers, good friends & family and one very supportive husband)." 
Cindy Kienzle, Chief Baking Officer/Owner, The Hungry Monkey Baking Company®, LLC.